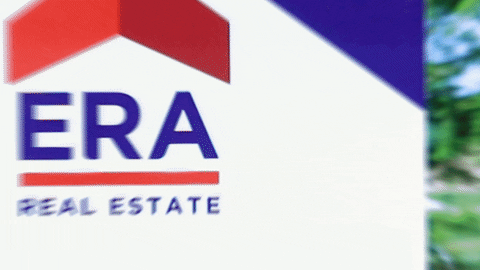 Just about everyone knows what a great GIF looks like: a few seconds of video with a prominent word or phrase. GIFs typically feature a scene from a movie, a pop culture reference, an illustration, or animated text. GIFs are meme-like in nature. You've likely come across them in conversations across social media, seen them used by agents, and perhaps spotted an ERA-branded GIF or two out there.
But if you're not well-versed in their meaning, you might be missing out! GIFs are extremely nuanced and contextual and that is the appeal. Emotional tones can get lost in the speed at which we write to one another over messaging and social platforms, but once a concept is visualized there is opportunity to retain emotional context.
GIFs have become a part of our every-day lexicon because they allow us to convey a vivid spectrum of expressions through the lens of pop culture, encoding our unique experience onto commonly shared paradigms.
Content platforms like GIPHY and Tenor can take some of the credit for the resurgence of the GIF. Platforms make it easy to search for, swipe through, and select topical content without leaving popular social media and messaging platforms.
How It All Began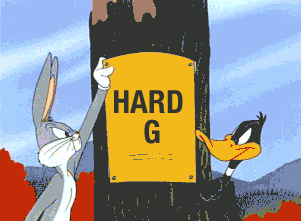 GIF is an acronym for Graphics Interchange Format, and it was created by Steve Wilhite in 1987 – years before the World Wide Web. Its purpose was simple: to share images over email when every bit and byte were a coveted resource, and connectivity was paid for hourly.
At first, the GIF was used exclusively for still images, but the LZW data compression algorithm it was built upon proved highly versatile. The algorithm allowed creators to embed variations on the image within the same file, stitched together to form a video.
No one is exactly sure when the debate between the hard 'G' and soft 'G' started or when we'll ever reach consensus. While the debate continues, the creator of the GIF stands definitively on one side:
The Oxford English Dictionary accepts both pronunciations. They are wrong. It is a soft 'G,' pronounced 'jif.' End of story.

Steve Wilhite, Inventor of the GIF
GIFs in Real Estate
Nurturing relationships is an activity that cuts to the very core of an agent's business, so it's not hard to see the benefits that GIFs might have in a world where we communicate through our digital experiences.
In real estate, highly contextual GIFs can help agents make a stronger case for why consumers should entrust them with a home transaction without coming across as being too pushy or salesy.
Instagram and Snapchat's GIPHY API also empowers agents to put the creativity into their own hands. With a simple swipe, agents can search for branded stickers (GIFs with transparency layers), and drop them directly on top of an image or video in a Story feed.
ERA Real Estate is a brand that offers contextually relevant stickers – such as yard signs and animated phrases – for agents to use that helps market a property though these social feeds. Simply type 'teamera' or 'era real estate' in the GIF search when building your Instagram or Snapchat Story to find them.
There's a veritable dictionary of GIFs out there, so experiment and find the language that speaks to your personal experiences. It's your brand, and the possibilities are limitless.